Organize blog posts & perform bulk actions
This article is all about managing and organizing your blog posts, and performing bulk actions.
In order to start managing your blog posts, click on Blog Posts on the left menu.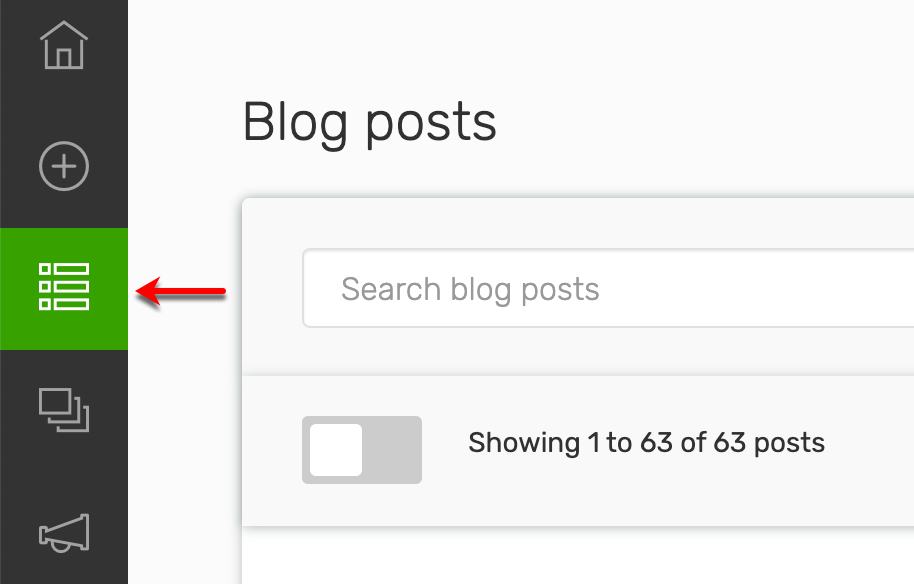 To filter and sort blog posts, use the top search bar and the Filters button.

You can toggle the View button to show the categories and tags under each post on the list.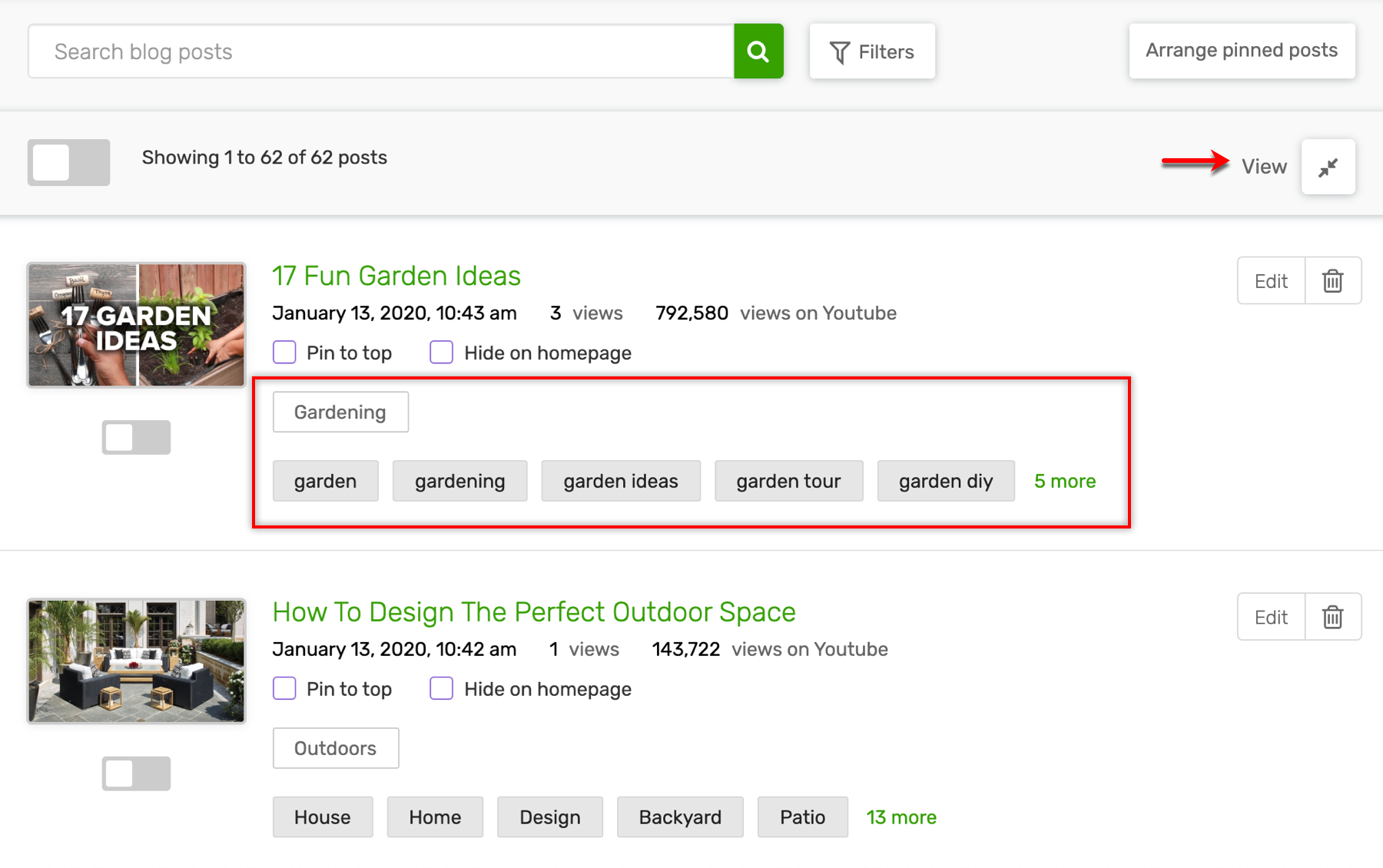 To edit a blog post, click on the Edit button on the right, the post-editing page will be opened in a new window tab.

To move any blog post to the top of the homepage, check the Pin to top checkbox.

To hide any post from appearing on the homepage, check the Hide on homepage checkbox.
Bulk Action
To perform actions on multiple posts quickly, select the post you want to include by clicking on the switch under the post's image, or you can select all the blog posts on the page by clicking on the big switch on the top of the blog post's list.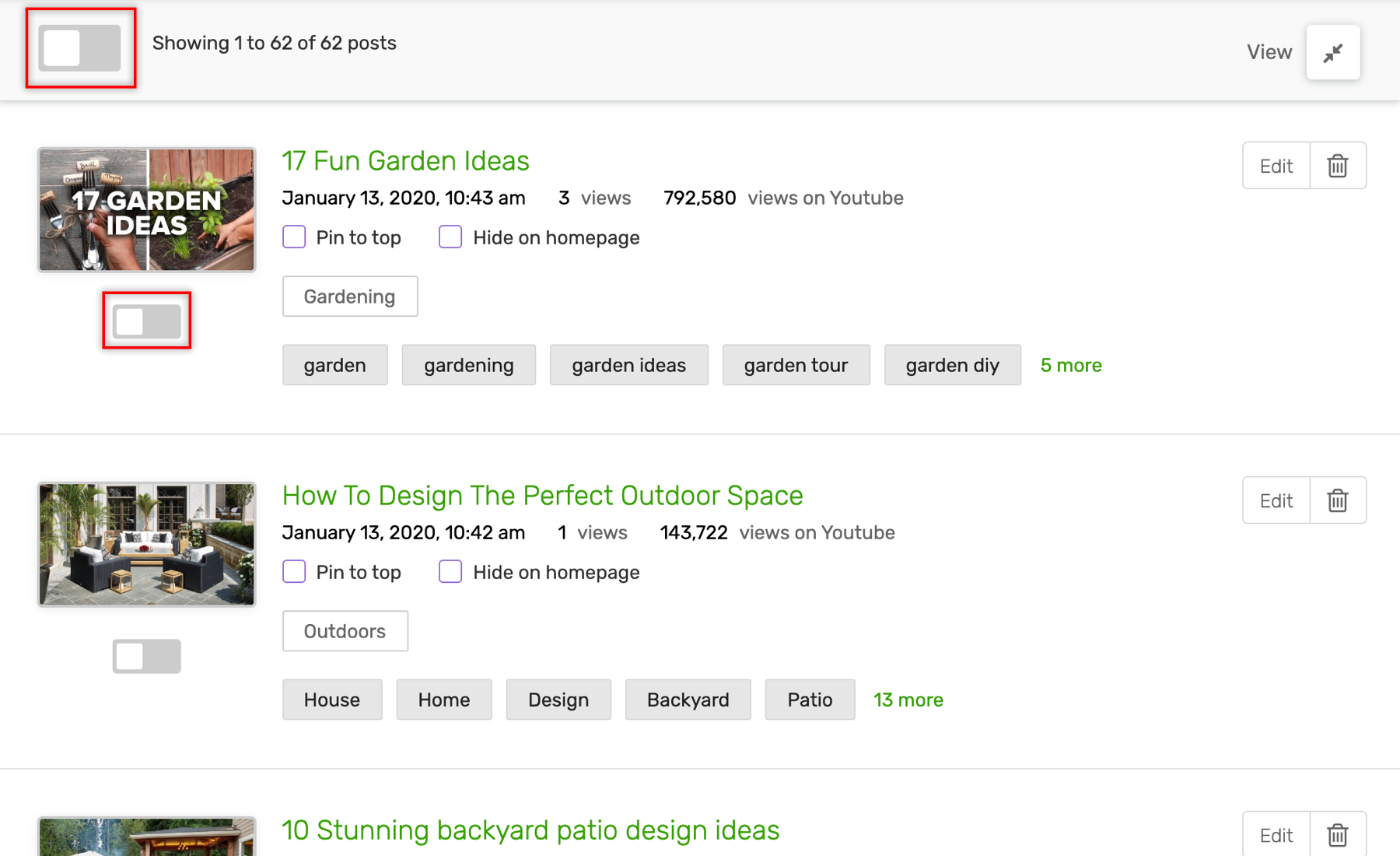 Click on the dropdown Actions menu to choose the action you want to perform.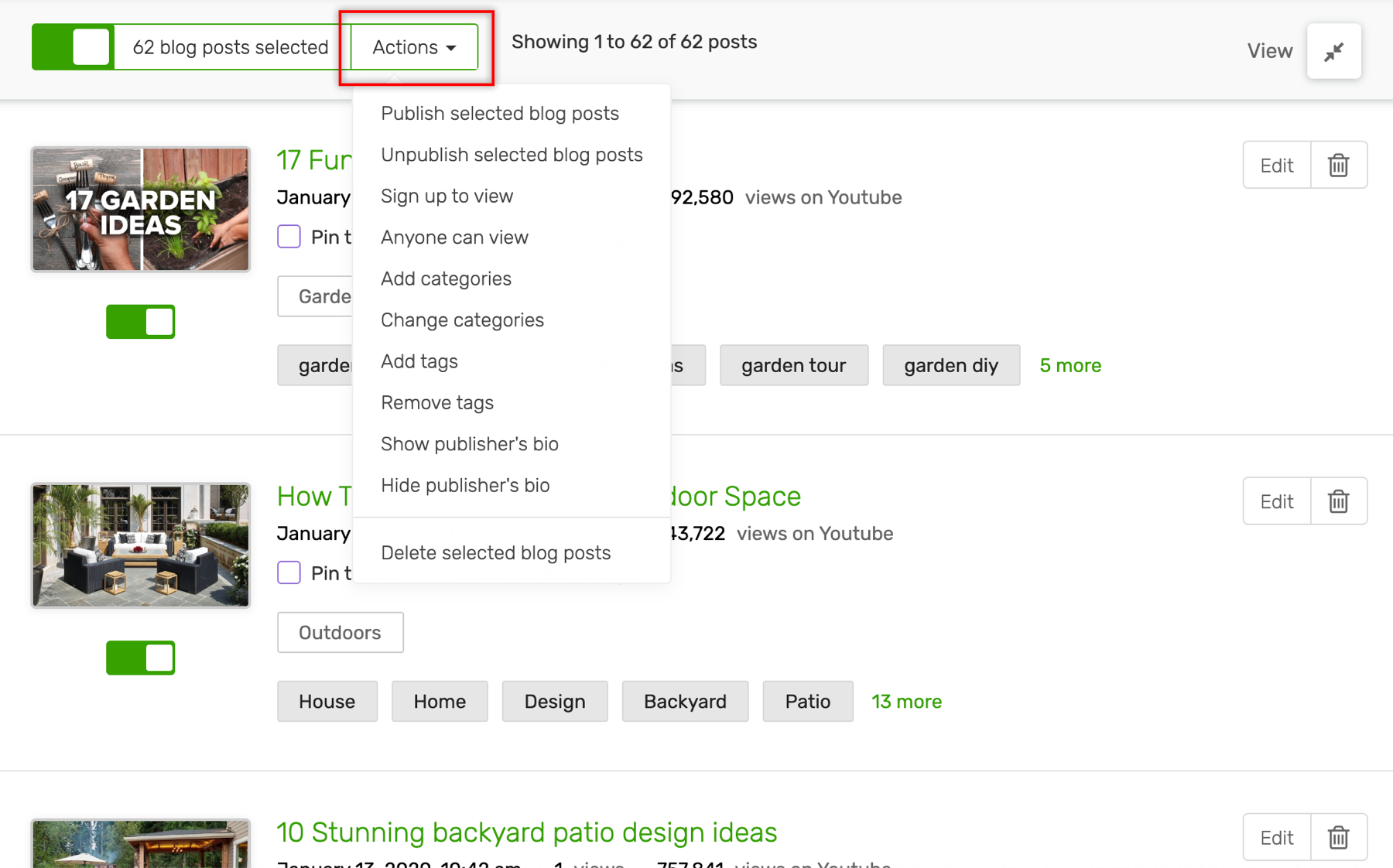 List of Bulk Actions:
Publish selected blog posts
Unpublish selected blog posts
Signup to view
Anyone can view
Add categories
Change categories
Add tags
Remove tags
Show publisher's bio
Hide publisher's bio
Delete selected blog posts