Sort blog posts on the homepage?
To sort blog posts on your blog's homepage, click on the categories icon on the left menu. You will be directed to the categories page.
Go to Online Site > Themes (or wite themes in the top search bar).
Click on Customize on your currently active theme.
Click on Homepage on the left tabs, here you can configure the number, sort, and pagination of the posts on your blog's homepage.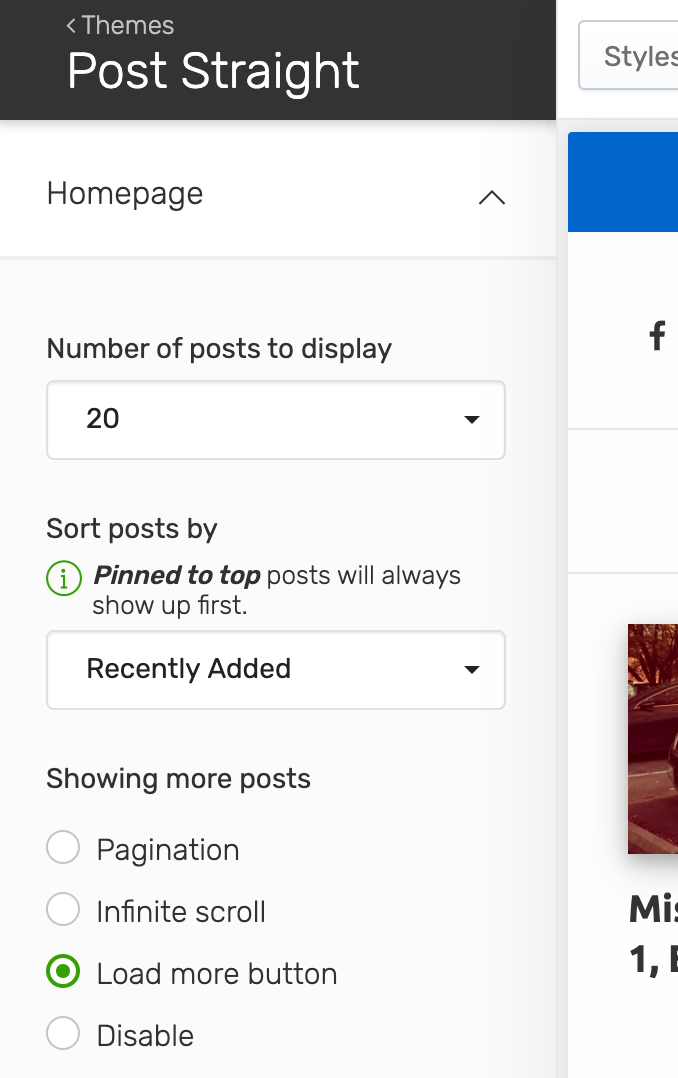 To display selected blog posts on the top of the homepage regardless of the default homepage sort,
Go to the Manage blog posts section from the left menu.
Check the Pin to top checkbox under the posts you want to pin to the top of the page.
Click on the Arrange pinned posts button on the top right of the page to sort all the pinned posts.