Detect broken Youtube videos
As your library of curated Youtube videos grows, there will be videos that are removed from Youtube.com but still embedded into your blog.
You can use the Detect broken Youtube videos tool to find and delete all videos that do not exist anymore on Youtube.
To start the process, click on Blog Posts on the left menu, then click on Detect Broken YouTube videos link on the top right of the page. Alternatively, you can type Broken on the search bar on the top menu.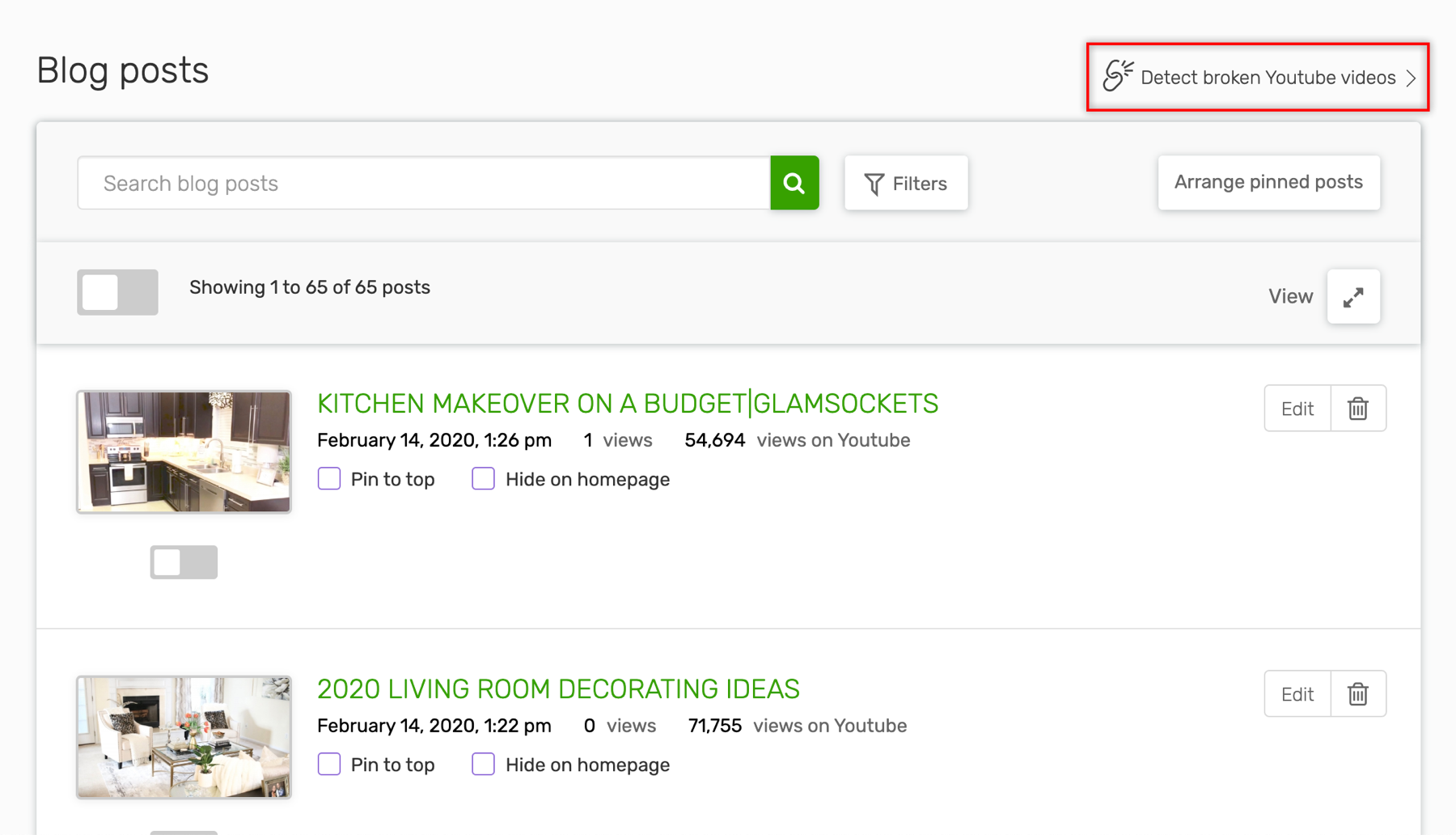 Click on the Run a broken YouTube videos check button.

Then the detecting process starts. Once the detecting process starts, you must not close the current browser tab until the process is completed.

Once the process is completed, if any broken videos were found, a Go to broken videos list button will be displayed, click on that button and you will be directed to a page that shows all the detected broken videos.

To delete all the broken videos on the page, check the select all box and click on Delete selected videos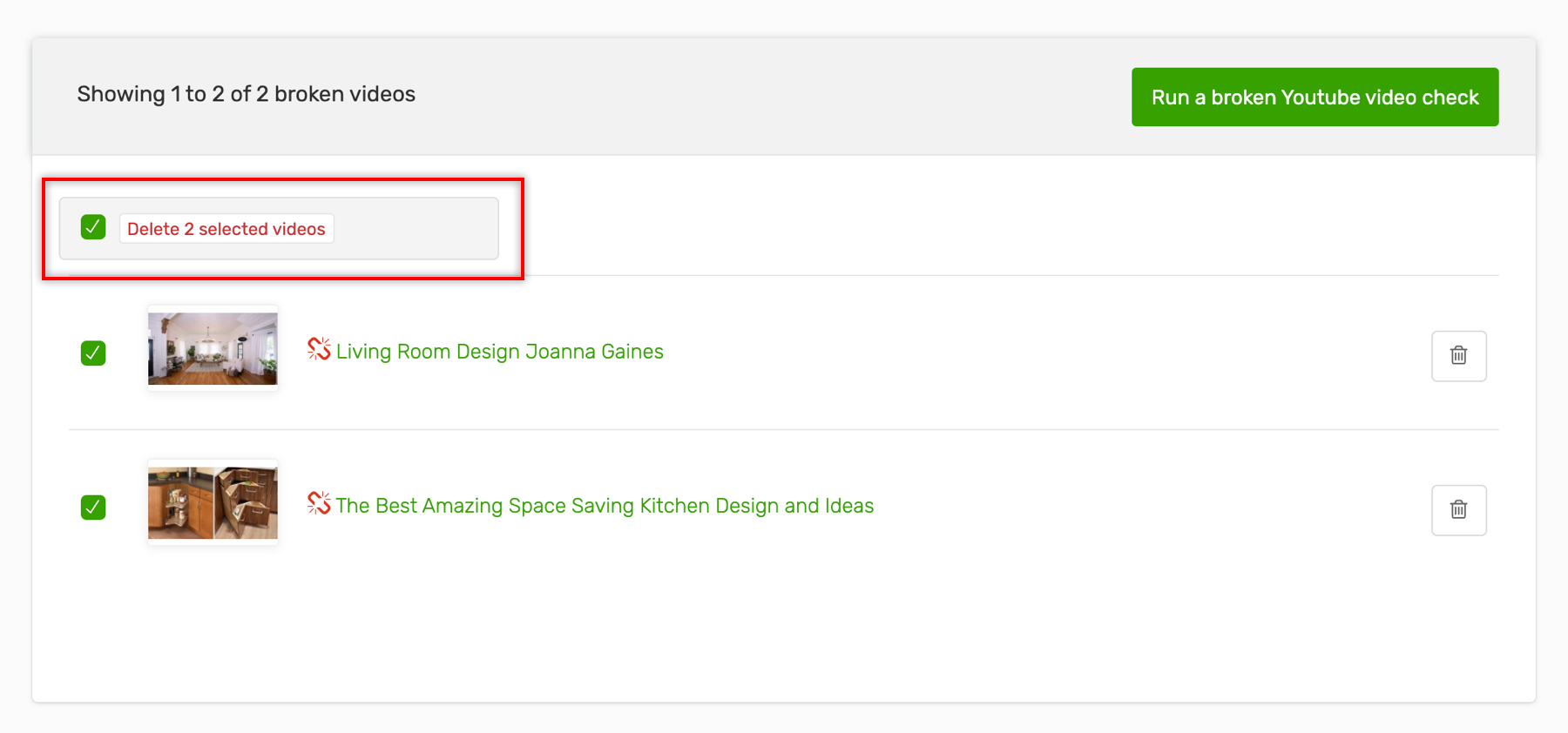 If all broken videos are not displayed on one page, a Delete all broken videos button will be displayed on the right, click on that button and delete all.