Edit a category
In this section, you can customize how a category appears on your website.
Go to the categories page by clicking on the Categories icon on the left menu.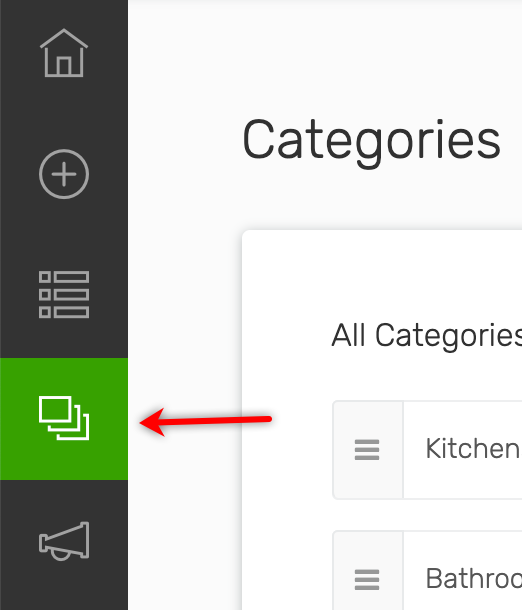 Find the category you want to edit, and click on its Edit button on the right, you will be directed to the category editing page.

Name and description
Enter a name for this category.
If you unchecked the Show 'Name' as a header on this category page checkbox, the category's name wouldn't be shown as a title on this category's page.

Edit category content
The category's content appears at the top of the page and before the post listing starts. You can use the content area to customize the description of this category.
To edit content, click on the Edit category content button.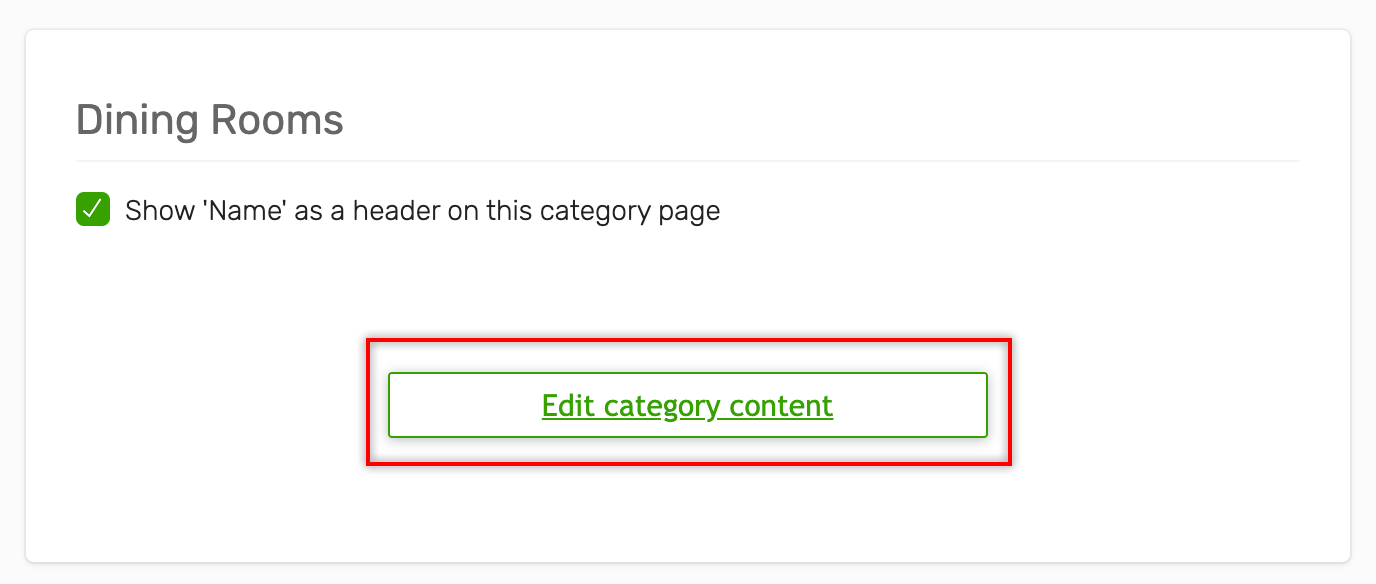 This will open the text editor. Here, you can write new paragraphs, add grids, add images, embed social media posts, embed videos from your video library and much more.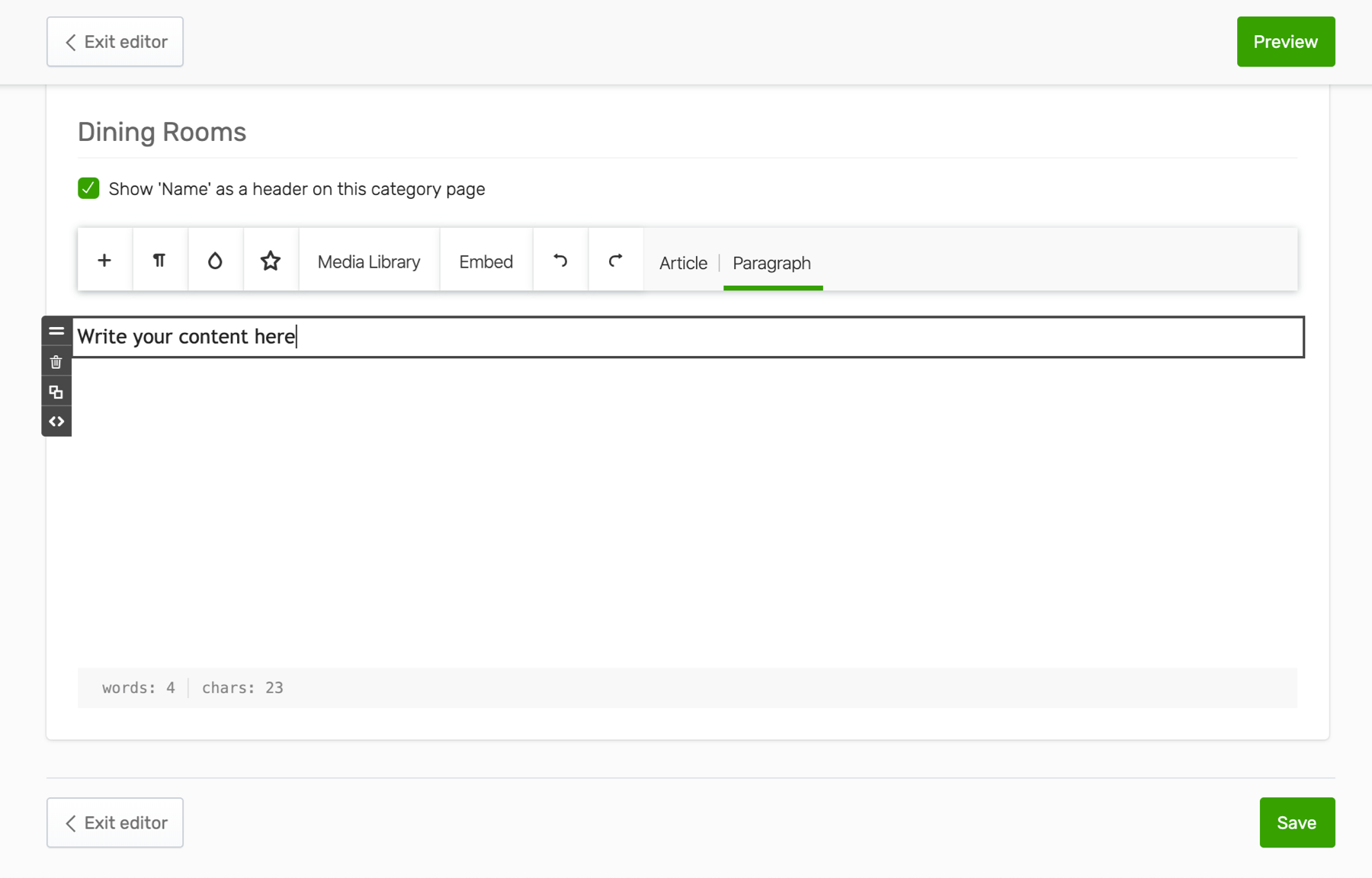 Search engine listing preview
Here you can tell search engines how this category should appear on the search results page. Enter a title and description, and customize the URL of this category.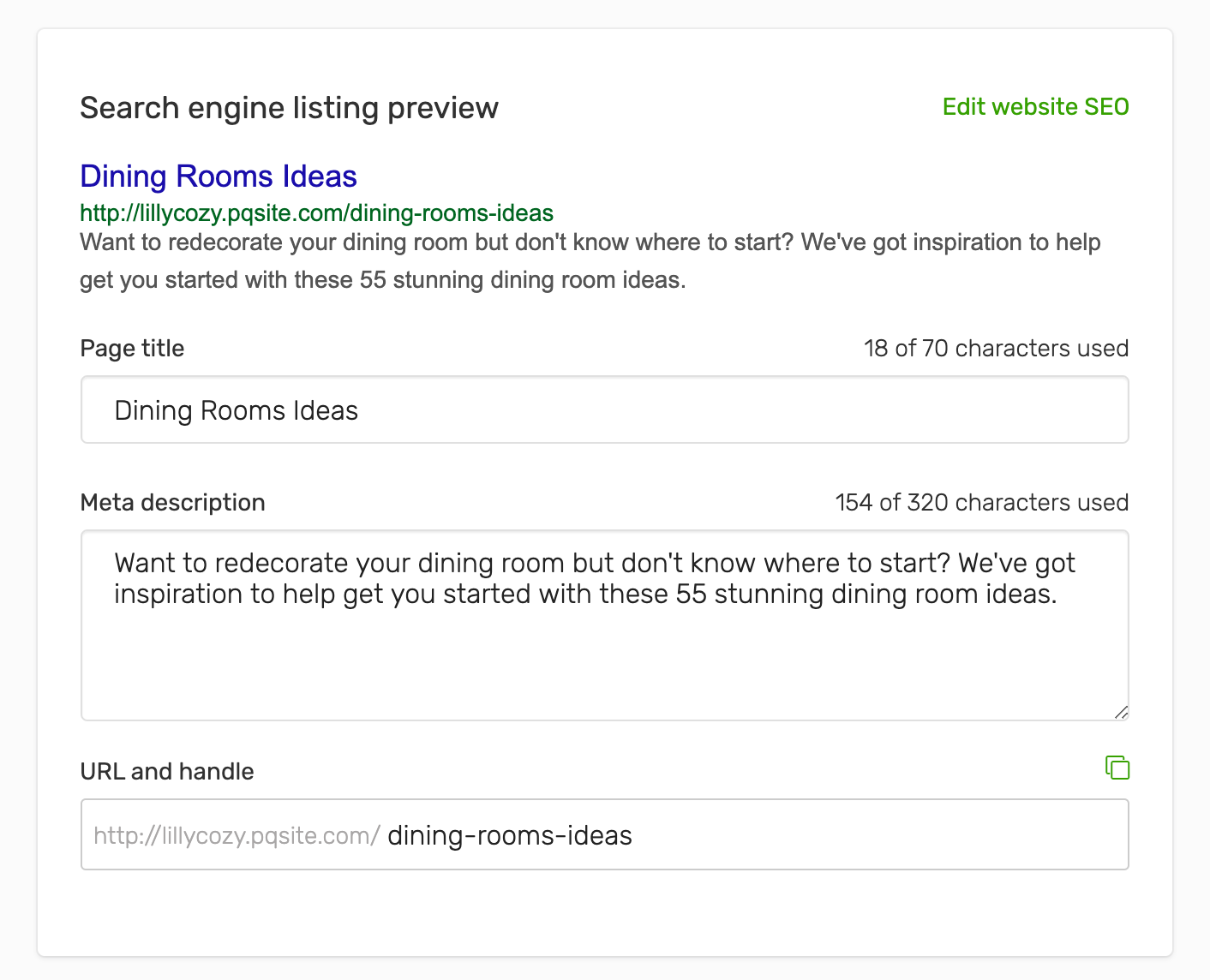 Custom advertisements
You can choose specific ads to display them on this category's page. Select one of your Custom Ads, and it will replace the default Ad.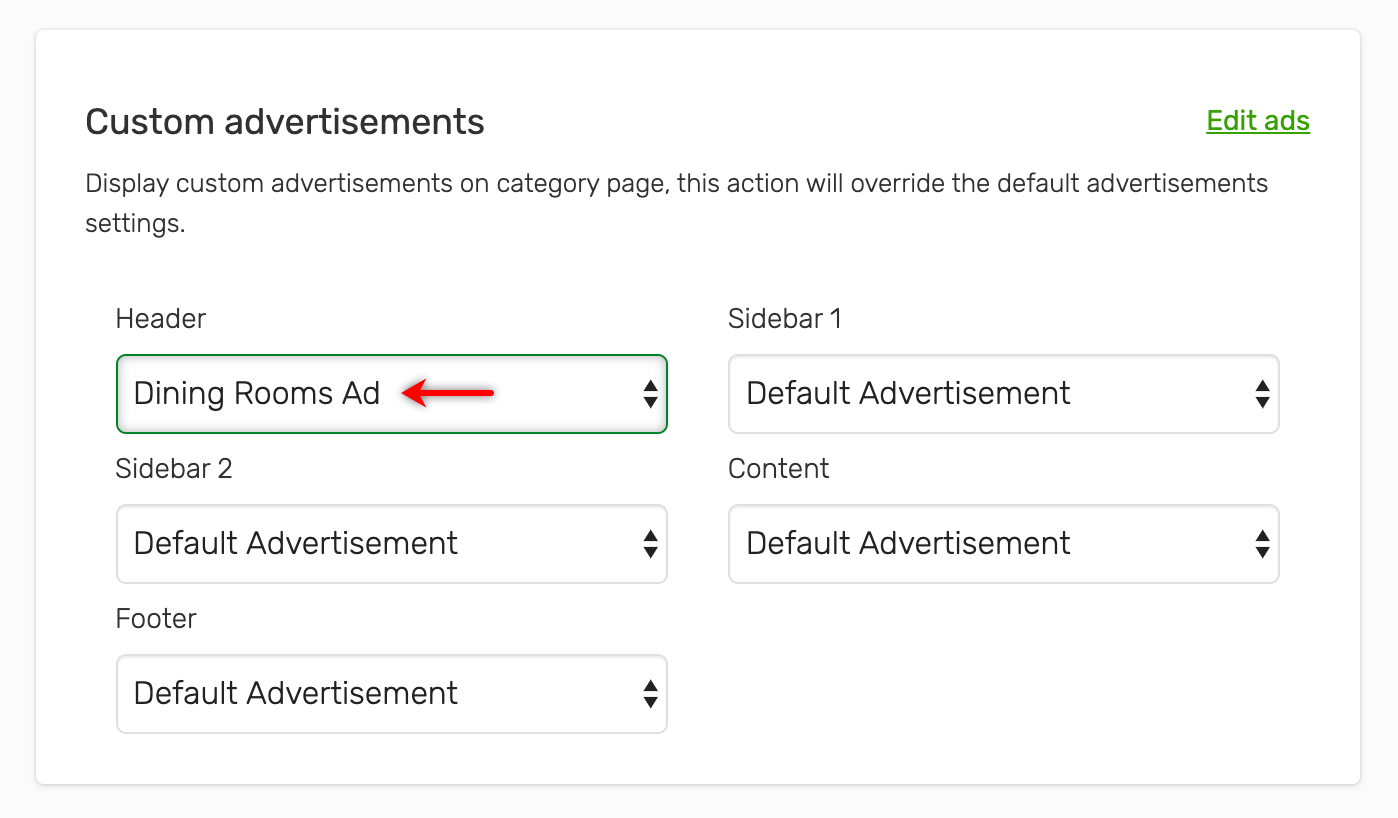 Visibility options
Publish this category, if unchecked, this category will not be accessible to your blog visitors. All posts assigned to this category will be unpublished unless they are already assigned to another published category.
Feature on homepage, if checked, blog posts from this category will be displayed on the homepage. You can control the number of posts to be displayed in the Theme Settings.
Include in categories listing, if checked, the category will be included in the sidebar categories listing.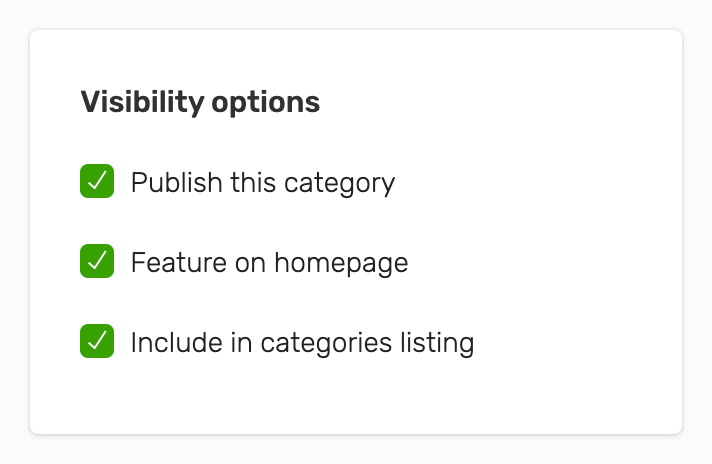 Sub-categories
This feature allows you to show a list of categories related to this category. You can reorder the list by drag and drop.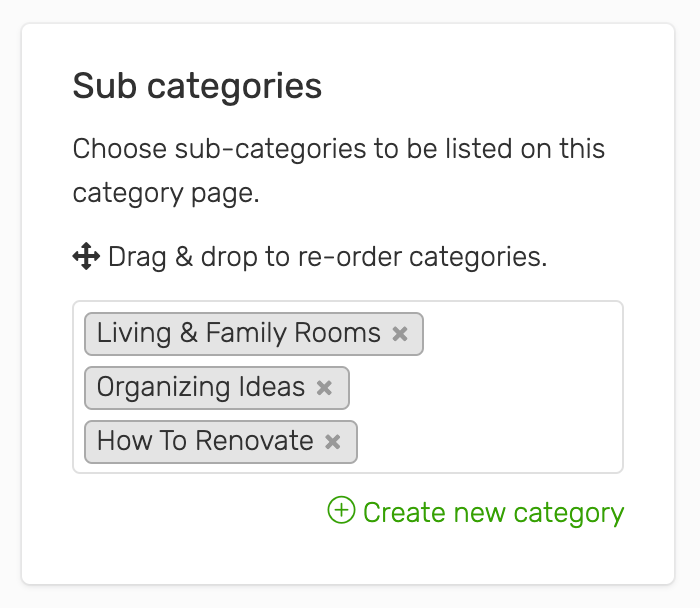 Each sub-category will be displayed with a number of blog posts, you can edit these settings in Themes > Category page.