Choose a theme
This article is all about choosing a theme and applying it to your website. Themes control the look and layout of your website.
To change your website's theme, go to the left menu, click on the Online Site > Themes.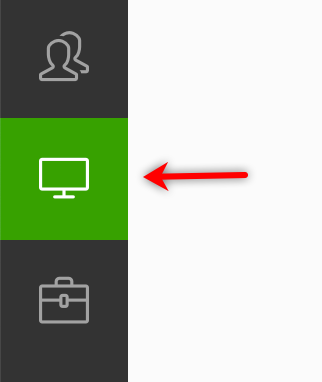 To customize the currently applied theme, click on the Customize button and this will launch the Theme Editor.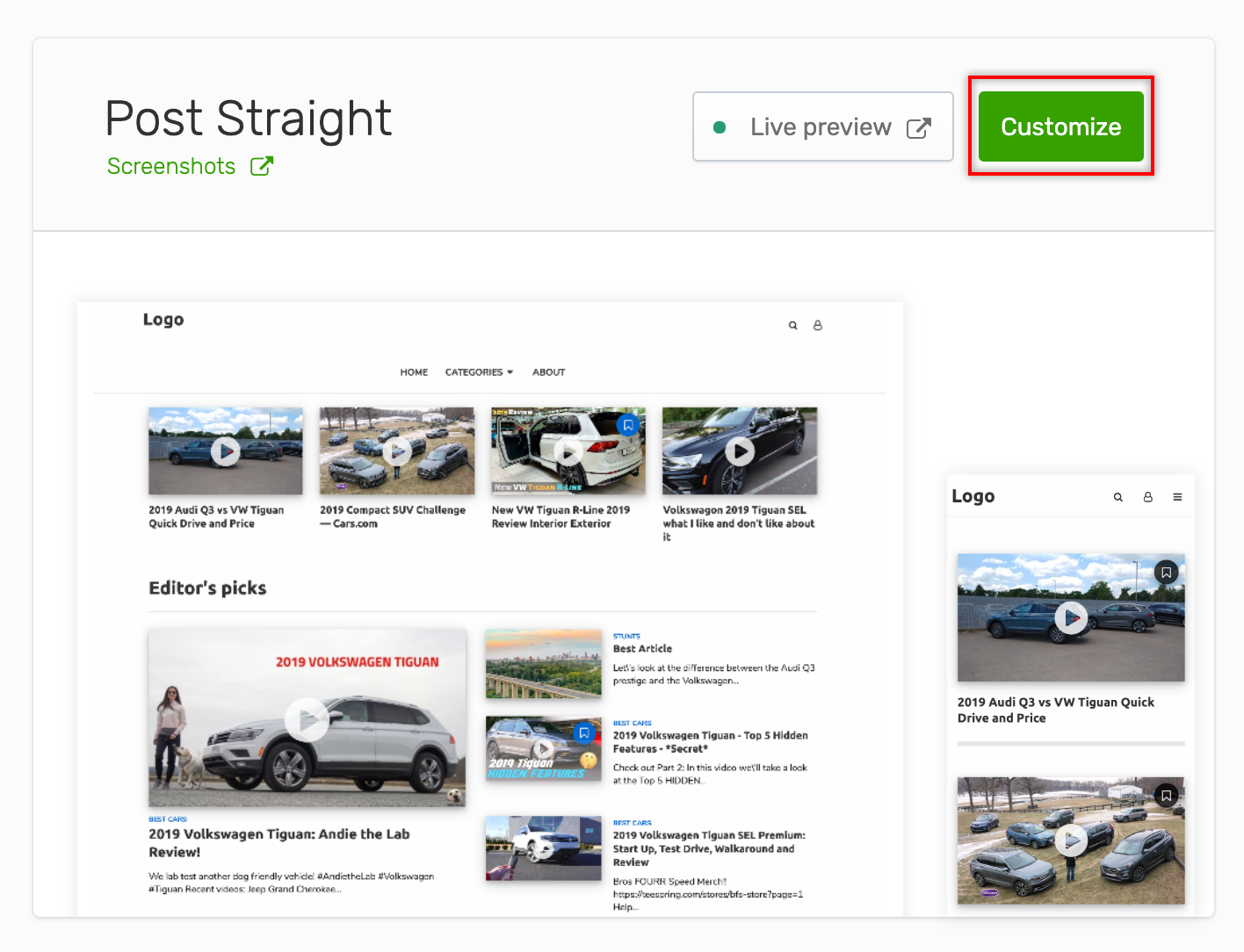 To choose a different theme, scroll down the page and select a theme by clicking on its Customize button.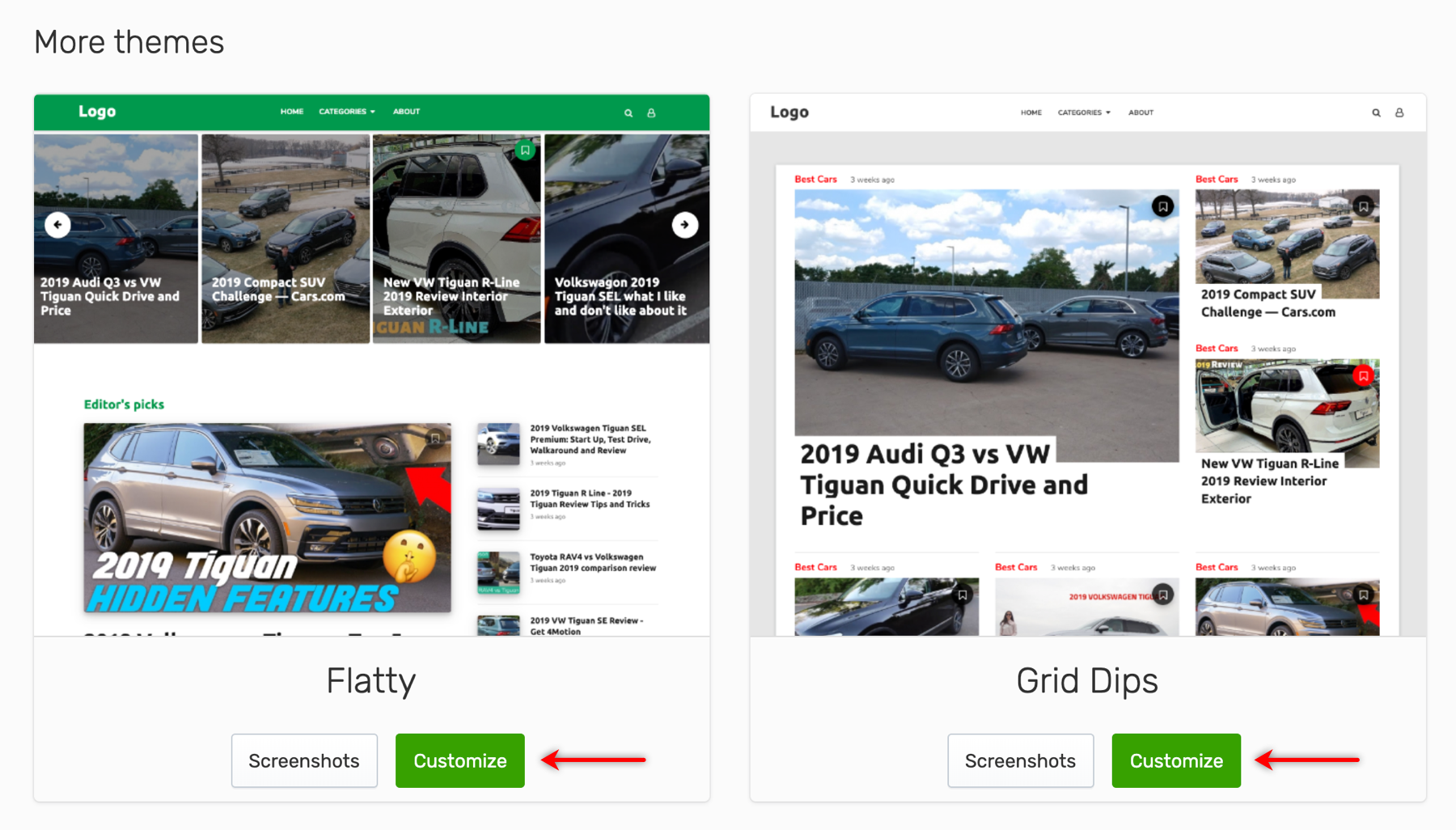 This will launch the Theme Editor. In the Theme Editor, you can activate this theme by clicking on the Activate button on the top right of the page.