Add favicon
A favicon is a small, iconic image that represents your website. Favicons are most often found in the address bar of your web browser, but they can also be used in lists of bookmarks in web browsers and feed aggregators.
To upload a favicon, go to the Themes page and click the Customize button on the currently active theme to launch the Theme Editor.
On the left panel, click on Theme settings, then click on Favicon.
Click on the Select image button and upload your favicon image or choose one from your media library. The recommended size for the favicon image is 32x32 pixels.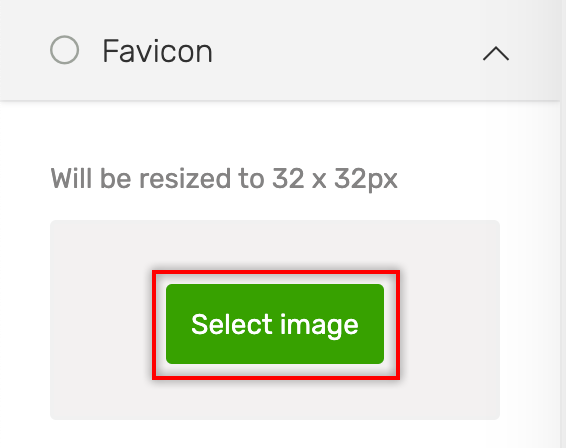 After finishing all your theme edits, Click the Save button on the top right of the page.