Homepage SEO
You can improve the ranking of your blog's homepage by adding the title and description tags.
The title tag is displayed on search engine result pages (SERPs) as the clickable headline for a given result, and are important for usability, SEO, and social sharing. The title tag of a web page is meant to be an accurate and concise description of a page's content.
The meta description is an HTML attribute that provides a brief summary of a web page. Search engines such as Google often display the meta description in search results, which can influence click-through rates.
To set the homepage SEO, from the left menu, go to Online site > Preferences. Alternatively, you can type "homepage" in the GO TO search bar on the top of the page and click on Preferences.
You will be directed to the Preferences page, select the Homepage tab from the top panel.

Scroll down to the Homepage SEO section and enter your title tag and meta description.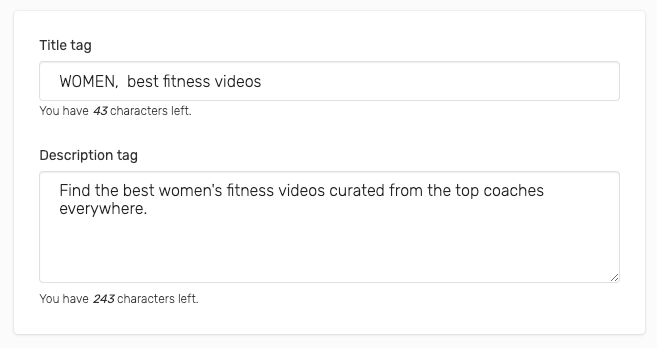 After finishing all your changes, click the Save button on the top right of the page.