Promote a YouTube channel
You can promote a YouTube channel in any of the advertisement places on your website, here is how it might look like.

A quick demo shows how to set up the YouTube channel widget.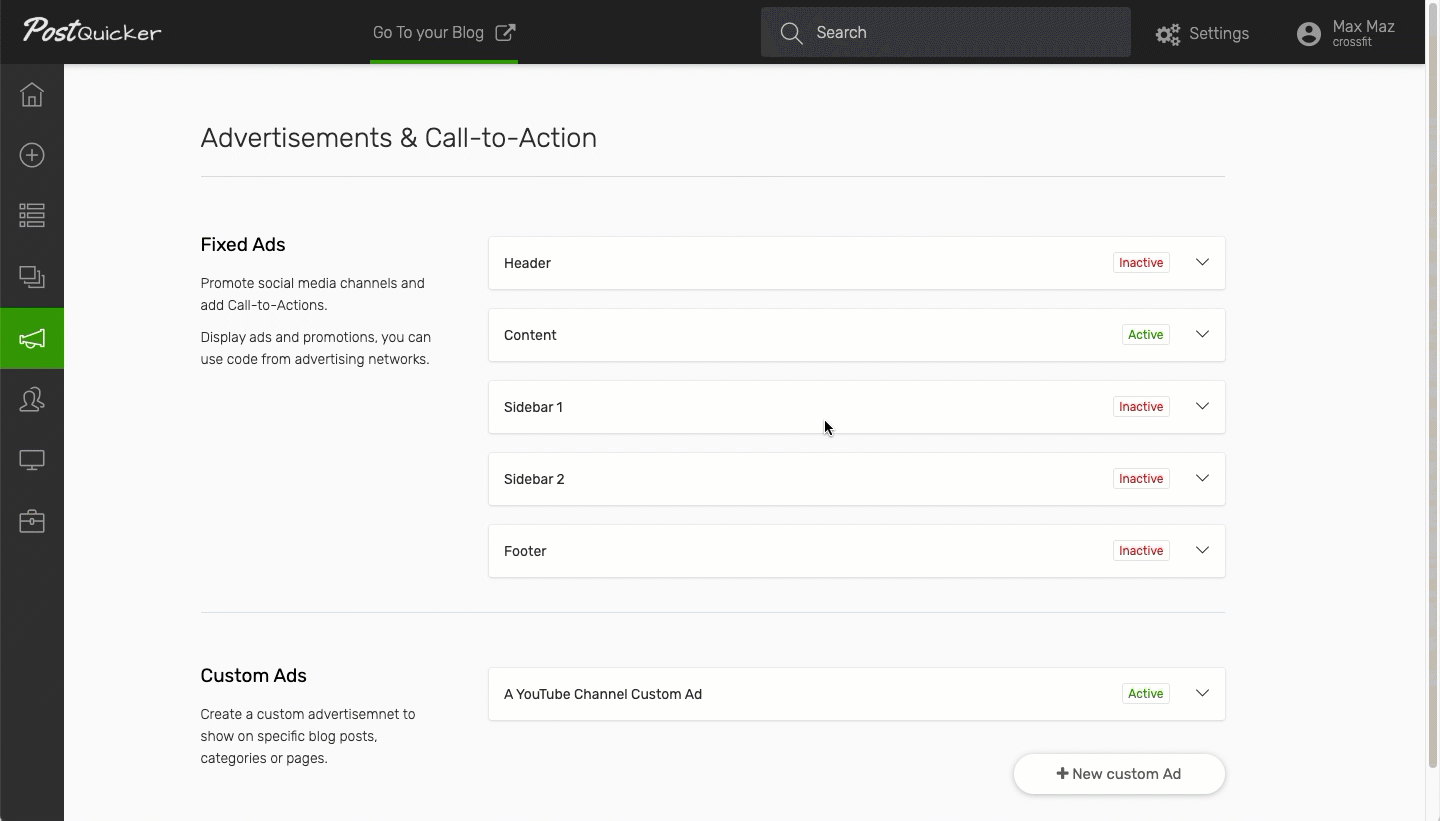 Steps:
From your PQ admin, go to Ads & Call-to-Action.
Click on an Ad from the Fixed Ads or Custom Ads.
Click the Activate this advertisement switch to enable the ad space.

Under the Call-to-Action, click on the Youtube Channel button.

A pop-up will be displayed.

Enable the Activate button.
Enter a Youtube Channel URL.
Customize the layout, background colour and other settings.
Use the Preview link to see how it looks like.
Click on the Continue editing this Ad button.

Click on the Save button for this advertisement.